In the era of social media, it naturally invokes a lot of excitement when a new platform takes off and starts shaping our common online space. Clubhouse has given it another spin with limiting access to the party, which gave way to a lot of controversy. Neticle had to investigate…
Clubhouse, the invite-only, audio-based social media app was launched in April 2020. It is similar to a free-flowing podcast and still maintains its exclusivity, though there have been promises of opening registration in the indefinite future. Even though most of us have not been able to join, the app has generated quite a bit of buzz around it since its launch. To see what people have been recently saying about it, we collected the app's mentions in the DACH region and Romania using Neticle Media Intelligence, from the 1st of January 2021 until now.
German users have talked about Clubhouse significantly more than those in the other three countries: the app has had almost 40 thousand mentions there since the beginning of the year. About a quarter of those mentions were due to the outrage caused by Thuringia's regional chief Bodo Ramelow, who talked about Chancellor Merkel's biweekly Corona-conferences on the app. According to the recording that ramped up the mention numbers on the 24th and 25th of January, he usually plays Candy Crush during those conferences and can get through up to ten levels even.
Germans and Austrians talked the most about Clubhouse
A couple of days earlier, on the 18th of January, a tweet by journalist Richard Gutjahr went viral: he was concerned about data privacy and warned people not to trust the app with all of their data without questioning intentions and possible drawbacks first. Both of these mention peaks were detectable in Austria and somewhat in Switzerland as well – the news spread over on social media and news sites, too.
In Romania, the greatest buzz around Clubhouse happened only recently. On the 11th of February, the news that Facebook might be developing a rival or clone of Clubhouse in order to not lose users made it to the frontpage on several sites. Then, on the 14th and 15th of February, lots of news sites and social media sites discussed that Elon Musk invited Vladimir Putin to join him for a conversation on Clubhouse. He even added in Russian that it would be a great honour. The controversial story was really popular on social media as well.
Should one be excited to get an invite?
Key topics in every country revolved around Clubhouse invites, the data safety issues and discussions happening between the well-known people on the app. What also came up often related to this was the exclusivity: several posts expressed that Clubhouse came off as an elitist platform, a playground for the rich creating more division, when in fact we live in a time when we should be making the world more inclusive and less segregated.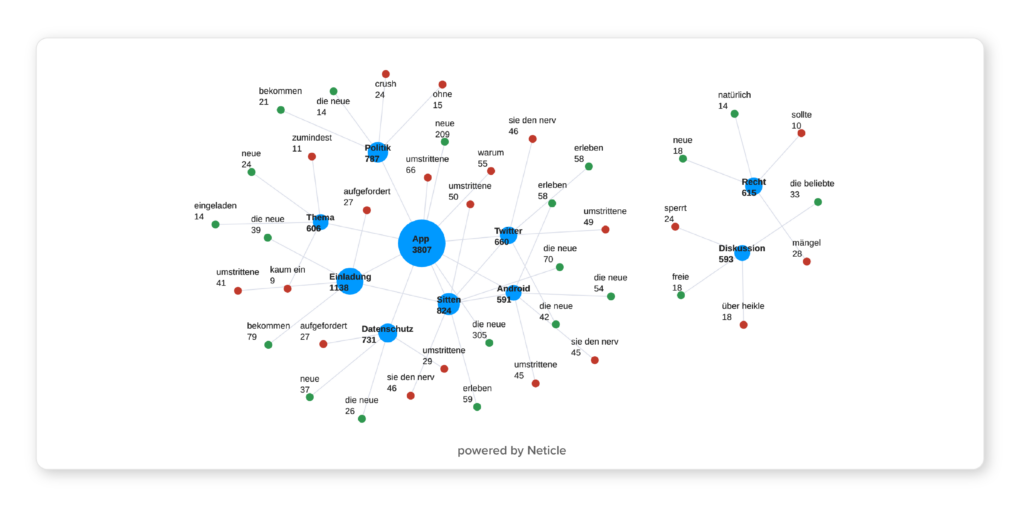 The most engaging posts (posts with the most likes, shares, comments and views) also showcase these topics: the comedy YouTube channel Mazdako highlighted in a video that many important people met and talked over on Clubhouse who otherwise wouldn't have. Actress Sophia Thomalla, on the other hand, complained in an Instagram post that Clubhouse was not worth the hype and it was a platform for pseudo intellectual people who think too much of themselves. Another post with high engagement was this video by Dr. Julian Hosp, who talked about the connections between the changing rate of cryptocurrencies and Elon Musk's messages shared on social media, including Clubhouse.
A different type of example is the news that China has blocked the application: Swiss press described the event in a very sad tone, saying that a small window for the freedom of opinion and expression opened in the country, but only for a few days.
Overall, the mood around the application remained mostly positive: each time the online opinion took a truly negative turn, it was always rather due to something that was said on Clubhouse and not because of criticism of the app.
Article courtesy of Neticle