Reach your customers with your mobile newsletter on their smartphone
With qnews your reach reach your all of your customers on their smartphone. All you have to do is send a message with a link.
Simple installation
Your customers get your mobile newsletter on their home screen with just one click.
No App-Store
Your newsletter App doesn't ned an App-Store. Your customers save themselves the trip to the app store and you are independent of Google and Apple.
Web Standards
qnews uses modern web technology with open standards instead of closed third-party platforms. This makes it future-proof.

GDPR compliant newsletter
Your customers do not have to pass on an e-mail, telephone number, etc. to receive your newsletter. You don't get into hot legal waters.
Your CI
In contrast to existing messenger newsletter solutions (e.g. WhatsApp, Facebook Messenger, Telegram, etc.), your customers will receive your newsletter in your CI.
Analytics
In contrast to traditional newsletters, important key performance indicatoes such as impressions, sessions, active users and clicks are available.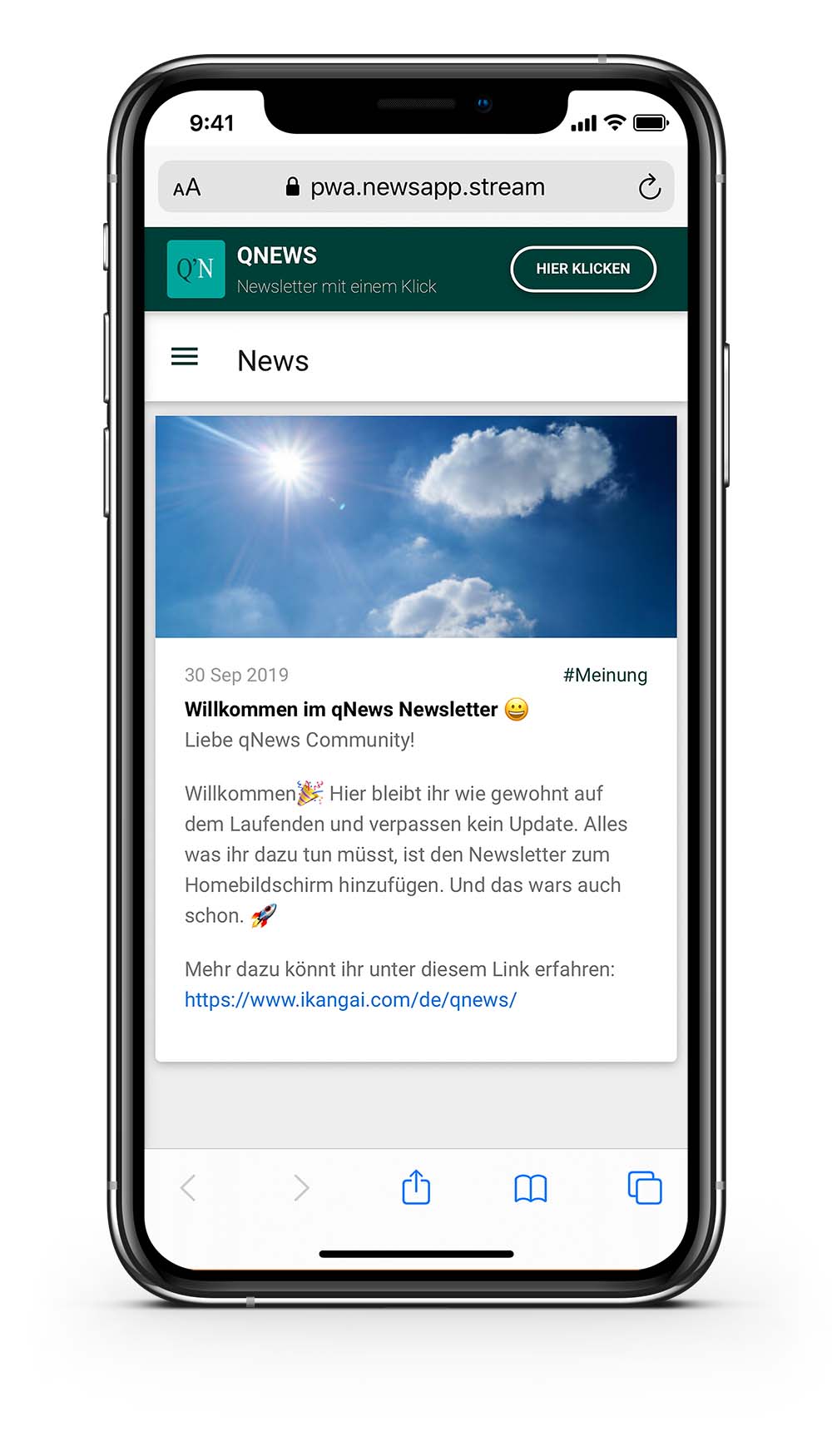 Modern Technology
qnews uses the Progressive Wep App (PWA) technology stack. This primarily refers to service workers who – to put it simply – ensure that an online app programmed in HTML becomes an app with a native app feeling that also works without an internet connection. Service workers take care of updating the content and storing the data on the smartphone.